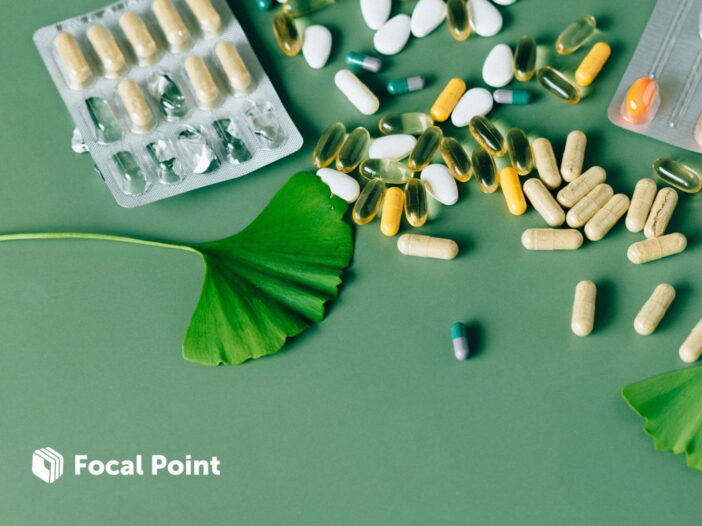 ‍
Originally published on the Procurement Foundry blog May 26, 2023l
‍
When you think of the global supply chain, what comes to mind? Perhaps a massive green vessel wedged in the Suez Canal, or shipping containers piled up in port cities during the pandemic. It's unlikely that pharma companies enter the picture at first. But for pharma company executives, supply chain resiliency is top of mind.
Like a domino run, an effective supply chain requires every stakeholder to be in the right place. One missing domino and the momentum stops in its tracks—foiling the final picture.
Pharma companies often have complex sourcing and procurement processes needing to comply with regulatory requirements and high-quality standards. Implementing the right procurement software gives a bird-eye view of selection processes and ensures, often exposing existing issues. This allows for the procurement process to be proactively streamlined, beyond just project savings.
‍
Here are four key benefits of building procurement software into the pharma supply chain:
‍
STREAMLINED INTAKE PROCESSES
Pharma entities manage vast amounts of data, with varying levels of sensitivity, at any given time. Without an appropriate intake process to collect procurement project information, important data can be easily overlooked, and manual, ad-hoc, data gathering can slow down project timelines. It is therefore essential to have a streamlined intake process in place.
The right procurement software simplifies the procurement intake process. It provides an adaptable system to capture all relevant request data from the organization. This system also ensures that all project stakeholders have visibility over the digital procurement process, eliminating confusion.
Making sure all relevant data gets to the right people at the right time allows critical decisions to be made quickly. Strong procurement software is adaptable, with conditional logic based on study needs that facilitates for broadcast interactions and data.
‍
IMPROVED TRACKING AND REPORTING
One of the biggest challenges that pharma companies face is meeting regulatory guidelines for reporting on clinical trial data. Without a robust system in place, it can be difficult to track trial data and ensure FDA compliance. Procurement software helps to overcome this challenge, as it provides a central repository for tracking all clinical trial data. This repository helps to ensure that data is accurate and up to date and that it can be accessed quickly and easily. This helps to ensure that all regulatory requirements are met and that reports can be generated quickly and accurately. Furthermore, the software can be used to manage contracts and other documentation related to the clinical trial, providing an added layer of protection for the organization and its stakeholders.
The right procurement management solution can address the challenges of managing the clinical trial sourcing process. It should provide an intelligent tracking system that's customized to meet the specific needs of individual studies and cascade information to stakeholders as and when needed to avoid requests for information.
Furthermore, procurement performance software offers an automated workflow to streamline processes and ensure that all tasks are completed efficiently.
CPOs and CIOs need to look for procurement tools with specific features beyond just project savings tracking. These include custom fields for use in projects, contracts, and supplier sections. Additionally, the system should include conditional logic for approvals and contracts validation and the should support pre-approved preferred supplier identification. Smart reporting capabilities make it easy to create ad hoc reports and identify data not in compliance with guidelines.
‍
INCREASED PROCESS VISIBILITY
Lack of visibility over the procurement process in many industries. This is an especially crucial issue in the pharma industry where stakes and needs for governance are high. Lack of visibility can cause delays and confusion between the chief procurement officer and team members on incredibly important projects.
Procurement software provides a centralized location for all procurement data and ensures all content is stored in compliance with regulatory standards. This simplifies the sourcing management process and improves communication between team members at each step in the procurement process. This way, all stakeholders have visibility over the procurement process at all times.
‍
INCREASED EFFICIENCY AND COST SAVINGS
Finally, implementing good procurement software can bring about significant efficiency and project savings for pharma companies. By automating manual processes and streamlining data management, the right solution can help to reduce project timelines and improve overall.
Effective modern procurement management software has automation capabilities to reduce organizations' reliance on manual processes. It also eliminates the potential for human errors. By removing the need to manually manage data, tasks, and approvals, the procurement process can be completed much faster. This automation results in fewer delays and a smoother overall workflow.
Automated procurement project solutions can reduce costs associated with manual processes. Furthermore, they can help organizations take advantage of discounts and other cost-saving opportunities. These savings can add up over time, helping to improve the bottom-line productivity.
Smart reporting capabilities can also help identify areas for cost savings. This makes it simpler to manage procurement costs and budgets effectively and efficiently.
‍
‍
Procurement is a critical function in pharma and should not be overlooked. It can streamline intake processes, improve sourcing strategies, promote tracking and reporting, increase process visibility, and achieve cost savings. Like many industries, pharma companies face diverse challenges when managing global stakeholders and sensitive data. Procurement software is essential for keeping all elements in line and functioning correctly. It can also help with compliance, security, and risk management. By making it easier to manage suppliers, contracts, and documents, procurement software can help organizations ensure that their data remains secure and compliant with local and global regulations. Additionally, it can help to identify potential risks and take the necessary steps to mitigate them. Procurement software can be a powerful tool when it comes to helping pharma companies streamline their processes, increase efficiency, and save money. With the right system in place, organizations can take full advantage of the benefits of procurement and enjoy a stronger bottom line.
‍