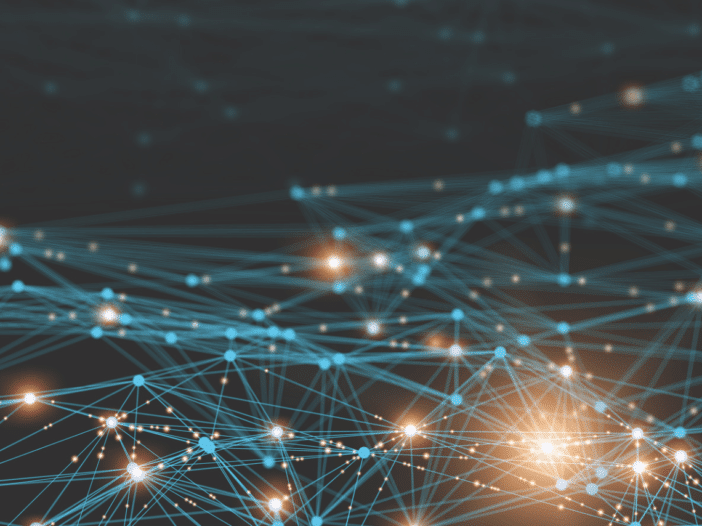 ‍
The average adult makes around 35,000 decisions each day, some conscious and others instinctive. Procurement professionals might feel this number is low, given all the factors they have to consider, such as quality, reliability, cost, speed, risk and sustainability. All of that stress and complexity have led many to digitize their business (albeit slowly), resulting in an over-reliance on a limited number of procurement software providers to help run their operations.
The problem is that procurement software was originally designed to track and manage transactions, not serve as a workplace solution or efficiency tool. Over time, as data exploded and the industry consolidated, specialty providers emerged to optimize procurement tasks such as intake, project triage, workplace approvals, project savings and providing data on supplier risk or diversity tracking.
The implementation of these specialty providers was done on a standalone and piecemeal basis. When procurement implemented leading digital procurement applications to manage their procure-to-pay processes, they were also forced to find multiple point solutions to fill process gaps. The result was a lot of individual functionality, without a lot of integration.
The Era of Middleware
SAP has conducted research into the current state of the procurement industry, surveying more than 1,000 procurement and supply chain executives in 23 countries and 14 industries. Two findings were that "many procurement functions continue to operate with a technology deficit," and an alarming "53% purchase products from only one supplier." Both increase procurement risk and result in poor visibility across an organization, especially during an expansion.
After a bruising pandemic, global supply chain shortages, and with talks of a global recession growing louder, chief procurement officers are prioritizing clarity and interoperability. When acquiring new applications, there's an inherent requirement that they can be used in lockstep with existing enterprise technology.
Take data providers. It's no longer enough to just provide data; the expectation is that it be made available to clients through existing systems. We very often see underutilized data systems due to practitioners needing to log into a separate system to obtain data to re-enter it into their process-management application.
The Great Unifier
Anyone who follows the tech industry knows the inevitable ebb and flow of innovation. A particular industry becomes ripe for disruption, which creates demand for new solutions, and ultimately an inflection point is reached uniting them. We're at that point in procurement, hastened by a gloomy economic outlook that's adding scrutiny to any IT spend. The name of the game now is streamlining, and strategic sourcing systems with middleware present distinct advantages that can futureproof any investments.
Following are four ways that middleware is unifying the procurement process and resulting in a greater return on investment.
Cost reduction. Software-as-a-service (SaaS) consolidation is one of the fastest ways to get spend under control, and it comes with the added benefit of improved employee adoption. By providing your team with one harmonized procurement process, they can get up to speed faster without the need for expensive training or remedial correction. This is also important in attracting the next generation of talent, who are looking for work environments that provide transparency and simplicity.
Increased efficiencies. A structured process makes it easier to identify opportunities, and prioritize which projects to take on and when. Bringing on middleware removes the silos created by multiple vendors, resulting in better communication and greater visibility into the operation. Having a better understanding of how processes work together allows an organization to better anticipate the challenges of a supply disruption, reduce risk, and maintain broader commitments to environmental, social and governance (ESG) requirements.
Differentiation. In a volatile supply chain, there's an advantage to having all your tools in one place, and working together allows for maximum agility. Companies with the flexibility to make quick decisions and pivot will be well-positioned to deal with sudden changes.
Value. According to SAP, only 54% of procurement executives say their existing technology enables them to make data-driven decisions about spend across the organization. The challenge is that any decision can be made or swayed with enough inputs, and the bigger procurement software providers lack a data layer that adds context to activities. Absent that context, companies are missing the chance to find savings and efficiencies in their sourcing strategy. And when it comes time for reporting, an integrated offering can measure value beyond spend and procurement savings, such as concerns like customer satisfaction and risk mitigation.
Looking Ahead
As KPMG put it, "It's no longer business as usual for procurement. There are more disrupters at work than ever before — and they're moving fast and at scale. The key to success is to develop a blueprint for how your procurement team can turn these disrupters into opportunities to grow and gain competitive advantage."
Often that competitive advantage comes from making tough decisions, and there will be challenges in convincing leadership teams that less can be more. Disruption aside, convergence seems inevitable. Soon the big procurement software providers will gobble up the middleware vendors as they look to further increase their market share. By that point, those who integrated early will be ahead of the game, while those who held out will be stuck unraveling a bunch of disparate relationships and technologies.
The choice is yours, and just another of the 35,000 decisions to make today.
Anders Lillivek is chief executive officer of Focal Point,
‍