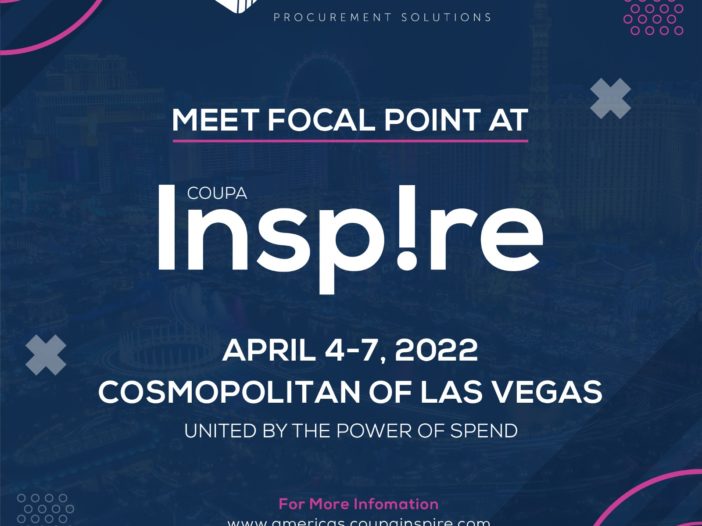 COSMOPOLITAN OF LAS VEGAS
APRIL 4-7, 2022
‍
UNITED BY THE POWER OF SPEND
‍
Coupa had return of our annual Inspire Community Conference, April 4-7, 2022, at The Cosmopolitan Las Vegas. Once again, thousands of thought leaders and decision-makers from the Business Spend Management Community joined us to learn, share, and drive business excellence together.
‍
Did you know Focal Point has partnered with Coupa for seamless integration?
Focal Point was excited to connect with 2500+ of Coupa's customers, partners and employees!
‍
At this event, we were able to:
• Show how Focal Point can impact organizations across new sectors and functional areas of expertise within procurement, finance, supply chain & IT
• Build new relationships and nurture existing connections by sharing best practices with thoughtful leaders across the global Business Spend Management community
• Showcase the Focal Point brand!
• Experience the best-in-class workshops & educational sessions!
‍
‍
‍
Cheers,
‍
Focal Point