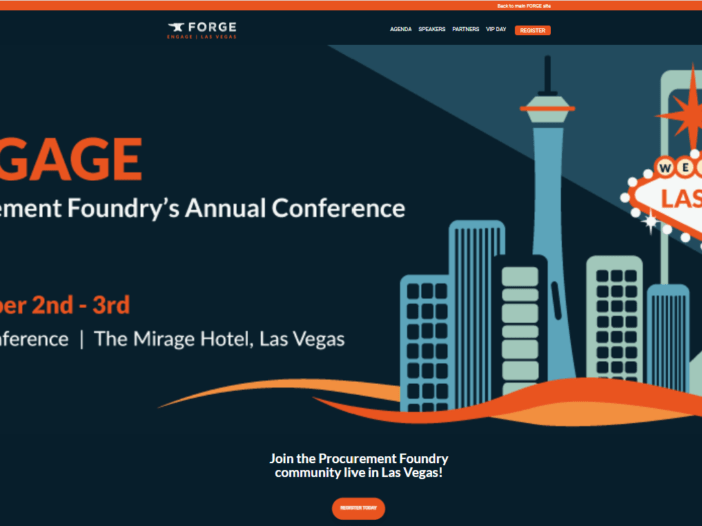 Procurement Conference 2022
FORGE: ENGAGE brings the Procurement Foundry community together to celebrate and elevate the craft of procurement over two days of networking, learning and fun.
Get ready for something new!‍
A dual focus on strategy and planning with personal and professional development, FORGE: ENGAGE combines creative thinking with education, skills workshops, content huddles, 1:1 meetings, closed-door, peer-led collaborations, live broadcasts, guest keynotes, socializing and fun!
‍
DAY 1: The procurement mandate
High level and strategic, macro trends impacting procurement through 2023 and beyond; addressing impact on sourcing from the economy, inflation, political and supply chain disruption, emerging technologies, ESG and more. Delivered in intimate, peer-led huddles and closed-door practitioner discussions, to maximize peer collaboration.
DAY 2: The skills revolution
Structured around personal growth, career development, skills and competency enhancement, to equip you with the tools and techniques to excel. Covering content from Visual Thinking to Data Den, Negotiations Ninja and Digital 101. Hands on, fully interactive sessions mean no place to hide and everything to gain!
VIP DAY
An invitation-only Leaders in Procurement summit.
‍