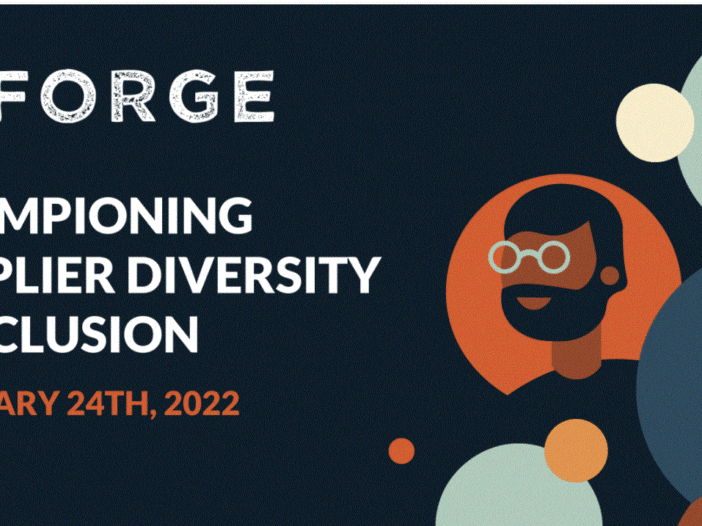 FORGE SUPPLIER DIVERSITY
‍
Focal Point understands the importance of Supplier Diversity and how inclusive procurement enacts societal benefits by generating economic opportunity for disadvantaged communities. We are here to help companies deliver on their diverse supplier initiatives. Through supplier classification, data analysis, and reporting, we are able to broaden corporate sustainability and social responsibility directives.
‍
"We champion supplier diversity across the day and emphasize the value it brings to organizations in terms of access to great innovations and cost competitive solutions. Importantly, we champion the value it brings to diverse suppliers and local communities.

This event is structured around ideas exchange, with interactive breakouts on geo, industry, and maturity. These smaller, focused groups resonated most with our audience last year and enabled a new level of collaboration and benchmarking." – Procurement Foundry
Focal Point is honored to sponsor the 2nd Annual Procurement Foundry Supplier Diversity event!
‍
100% LIVE, 100% interactive! The event is 100% peer-to-peer collaboration and with learning opportunities, you can learn how to expand your supplier diversity initiatives.
Get to know more about Focal Point and Supplier Diversity by attending this event. As sponsors, we have a limited amount of tickets, a $100 value, for our readers to attend this event. Contact us for availability by February 2, 2022!
‍
Cheers,
Focal Point