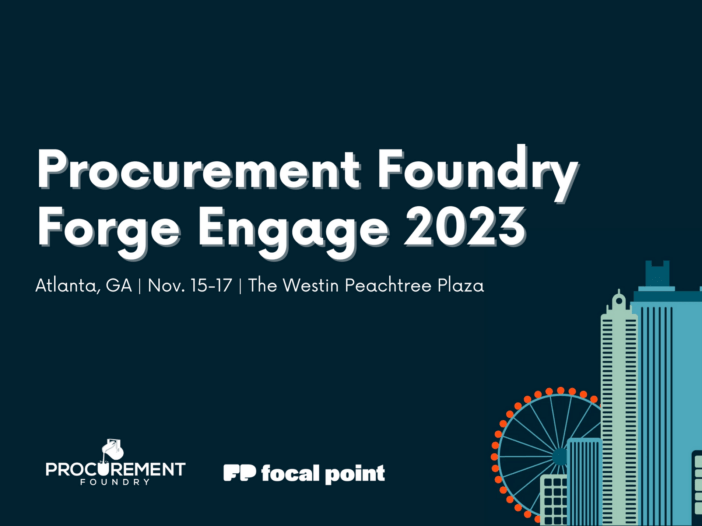 Join Focal Point in our home city of Atlanta for Procurement Foundry's Forge Engage event. What can you expect at Forge Engage? Check out some of what you can expect out of the event below:
"Insights into the global trends impacting business and procurement through 2024 and beyond. Strategies for adopting generative AI, driving value beyond savings, cost savings in a downturn, ESG initiatives and talent/workforce management."
Be sure to register on the Procurement Foundry site, and stay up to date on event updates and other procurement foundry events. We can't wait to see you there!