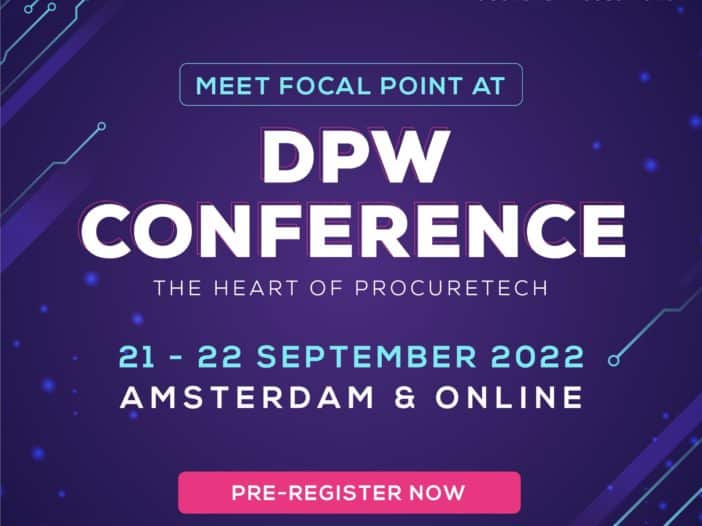 Amsterdam
September 21-22, 2022
‍
‍We are excited to attend Digital Procurement World 2022! With over 6000 attendees, 80 speakers and 100+ start ups, we can deep dive into opportunities and collaboration. The opportunities for procurement to boost value and revenues are just the beginning.

‍‍
‍

PRESENTATIONS.
DEMOS.
MATCHMAKING.
AWARDS.
ENTERTAINMENT.
The most influential tech event in procurement
Where the world's biggest brands in procurement showcase cutting-edge innovations that will pave the way for the future of procurement.
‍
At this conference, attendees can:
– Learn how to digitality manage and optimize spend
– Learn how to utilize new software to create value beyond cost
– Learn how to automate teams with new technology
– Differentiate what is just hype versus what is useful
‍
Join us at #DPWConference
Attend the world's flagship event of the digital procurement industry. Digital procurement transformation is happening now!