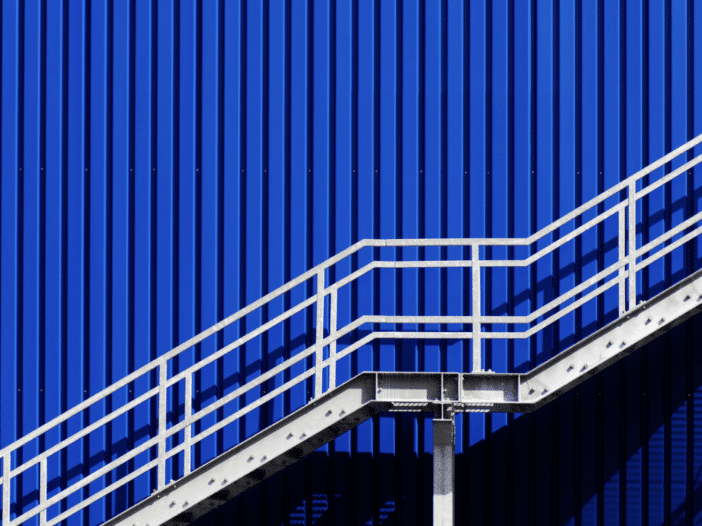 ‍
Taking Procurement Businesses to the Next Level
‍
In the first article from my five-part series on the changing nature of procurement for modern businesses, I discussed how the roles and responsibilities for the Chief Procurement Officer are growing and evolving. In particular, I discussed the rise of the CPO in the context of digital transformation, as new orchestration technologies allow procurement teams and other business units to analyze the impact of the global supply chain and other geopolitical factors on their operations. Now more than ever, the role of the CPO is vital as companies aim to track and manage their overall spending.
‍
In this article, the second in my five-part series, I will draw on more than two decades of experience in the procurement industry to explain how digital tools are helping companies overcome longstanding inefficiencies. I'll highlight the challenges involved in modernizing procurement practices, as well as the potential benefits — and why the long-term ROI outweighs any short-term headaches.
‍
Global political and economic trends have revealed the importance of addressing procurement inefficiencies. From supply chain disruptions to inflation to fuel shortages, businesses now recognize that they must prioritize procurement as a means of minimizing impact of risks outside of their control.
Let's take a look at some of the most common mistakes being made by procurement departments across enterprises worldwide, as well as the challenges and rewards involved in addressing those mistakes.
‍
Lack of Visibility

One of the most significant inefficiencies — and the biggest barrier to progress — affecting the procurement departments is lack of visibility of procurement activities across the organization. When combined with ineffective internal organization, this lack of visibility makes it difficult or impossible to gain control of the situation and make tangible improvements to procurement processes. In short, you can't fix what you can't measure.
‍
The first step towards achieving enterprise-wide clarity and synergy is to adopt a unified platform with digital tools. Whether the right solution is a customer relationship management (CRM) platform or a business process management (BPM) platform, these digital tools make it possible for organizations to quickly gain a holistic view of their processes, tactical and strategic. As a result, they can then prevent the types of small mistakes like duplicate purchases or inefficient supply chain strategies that jeopardize overall cost containment measures.
Tool Transition

Adopting a suite of new digital tools is easier said than done. While we may want to transition overnight to a CRM or BPM platform, many businesses are accustomed to — or even reliant on — legacy tools that address specific problems. A rip and replace of existing platforms can cause serious short-term headaches, particularly as business leaders aim to manage change and mitigate anxiety among their employees.
The best way to make progress towards modern solutions while maintaining support for legacy tools is to adopt platforms with open APIs working symbiotically with existing platforms. These flexible architectures allow organizations to choose the timeline on which they migrate certain aspects of their platform, minimizing the potential stress and growing pains involved in an all-at-once overhaul. Adopting a tailored approach makes it possible for organizations to create a digital transformation gap between themselves and their competitors: while most organizations will be pursuing some type of digital transformation, a carefully targeted strategy ensures that an enterprise can stay ahead of its less agile rivals.
Risk Reduction
‍
Enterprises across the world are now keenly aware of the many global threats that could pose operational challenges, ranging from minor supply chain disruptions to major world events like wars or pandemics. Every business decision should now be framed in the context of risk reduction — will this investment in new technology or change to business strategy help us succeed in the event of a global emergency?
Businesses cannot afford to ignore these potential disruptions. While it will require more upfront planning and investment, businesses can prepare for disruptions by implementing risk management processes and developing contingency plans for potential challenges. Over the long term, this approach can reduce costs and increase revenue across organizations. Efficient procurement processes are particularly valuable within the context of risk reduction, as they provide an organization with more financial and operational agility to respond to unexpected problems.
‍
Long-Term Benefits of Unified Procurement Platforms
‍
Adopting connected, unified platforms — CRM, BPM or simply for procurement itself — allows procurement teams to deliver an immediate benefit to their organization's bottom line. Ultimately, these tools allow an organization to be agile and proactive, addressing greater industry, geopolitical or supply chain challenges before they have an effect on the broader organization. Over time, these benefits and efficiencies can accumulate, turning procurement from a cost center to a revenue generator.
‍
The direct benefits of procurement platforms are clear, but these tools can even have secondary benefits that may be less obvious. Early and predictive risk assessment, increased visibility, and efficient internal processes can help organizations to address diversity and inclusion as well as environmental sustainability initiatives — both by reducing emissions from operations and by freeing up resources to invest in more equitable business strategies.
‍
Now that I have made the case for the importance of modern platforms for improving procurement processes, in my next article I will offer a deep dive into the technologies available today and how their capabilities provide specific benefits to today's businesses.
‍